Our Value Creation Model
Using blind football as an engine for synergy and lasting change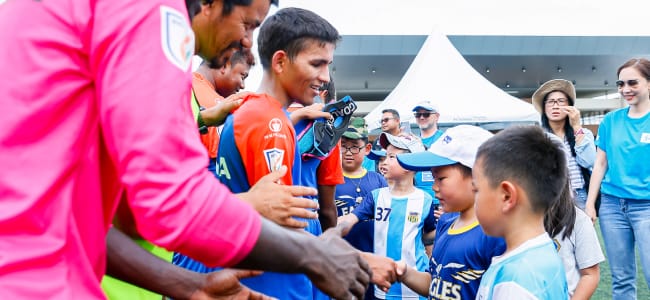 IBF Foundation's goal is to bring focus to issues surrounding visual impairment through the inclusive and fair sport of blind football. We will create a global movement that engages people, companies and organisations to address the challenges surrounding visual impairment together.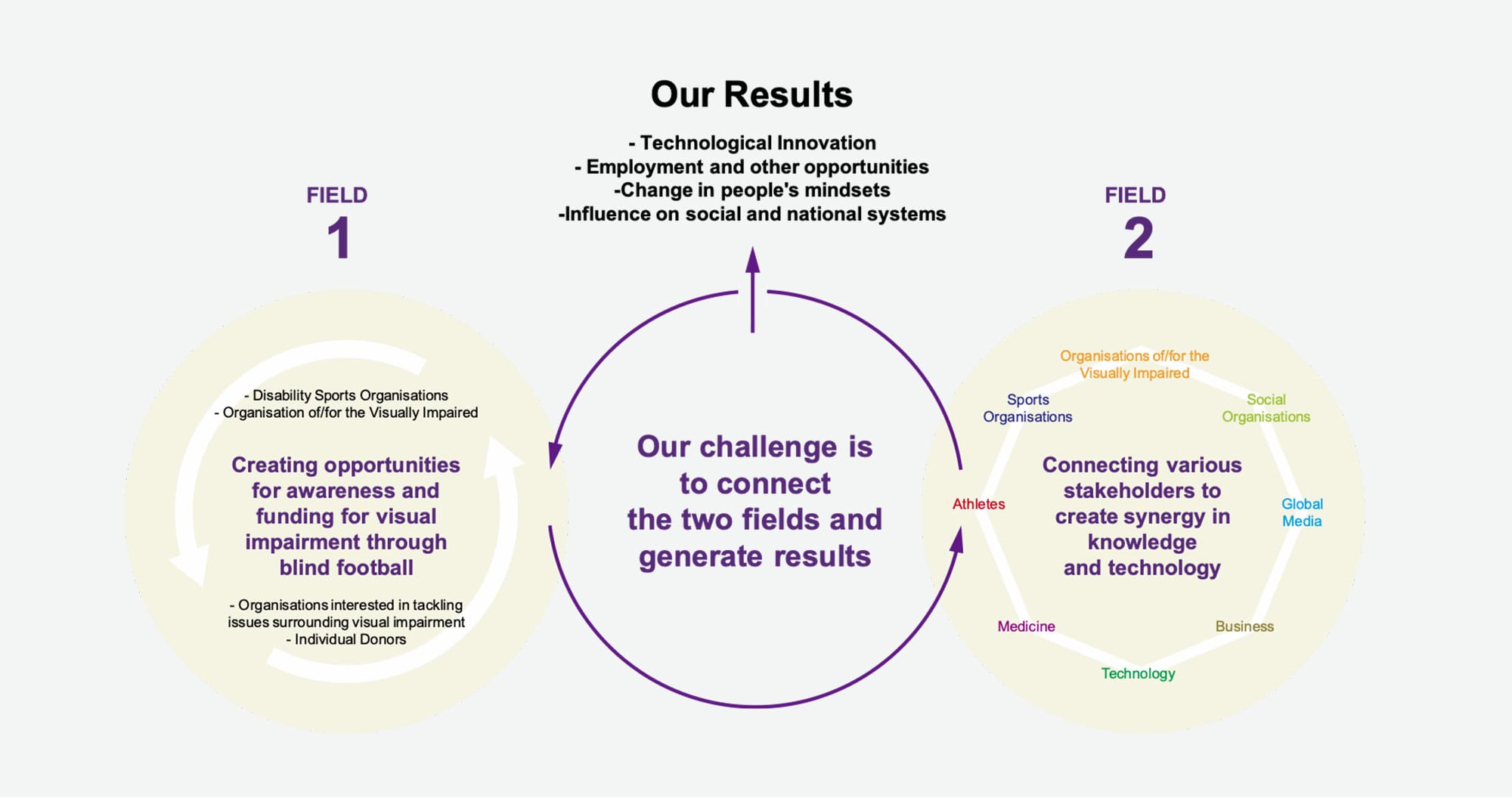 Our Projects
Taking a multifaceted approach to issues surrounding visual impairment.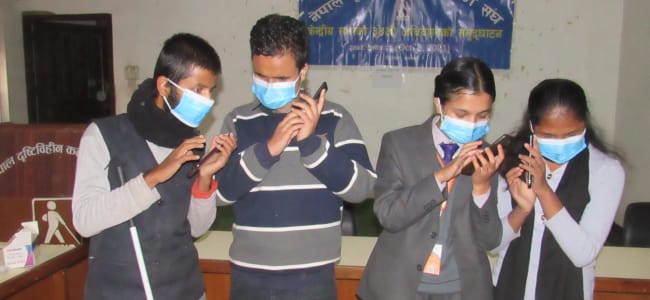 #1
Raising the quality of the IBSA Blind Football European Division 2 Championships

The Division 2 tournament held in Bucharest, Romania, in September 2021 was a new challenge for us. The objective was to vastly improve the quality of the tournament even with participants still developing their level of competition. We connected with Santen Pharmaceutical Co., Ltd. to become a sponsor of the tournament and displayed their logo around the stadium. While travel from Japan was limited due to COVID-19, the Romanian Country Manager of Santen came to build relations with the tournament organisers and the Romanian blind football team. IBF Foundation also ensured that the tournament was broadcast widely so that many people could enjoy the sport.

#2
Creating an urgent support grant programme for those affected by COVID-19

Our first grant programme, aimed at helping overcome issues that arose for visually impaired people after the outbreak of COVID-19, was completed in January 2021. We received 30 applications from 22 countries and provided 2,000 U.S. dollar grants to 7 organisations from 6 countries. Our grant was used in various ways, including helping visually impaired people across the country, and aiding blind footballers who experienced difficulty training and communicating during the pandemic. Some organisations procured radio receivers and antenna so as to facilitate information better. This was a large step forward towards achieving our vision of not simply promoting blind football, but also solving issues surrounding visual impairment.

#3
Fostering a 10-year partnership with Santen to tackle issues surrounding visual impairment

In 2020, IBF Foundation, along with the Japan Blind Football Association, joined forces with Santen Pharmaceutical Co., Ltd. in a 10-year agreement to achieve a shared vision. Santen's primary business is providing pharmaceutical care surrounding eyesight so there was a lot of common ground. All parties recognised that there are issues that arise from the sighted and the visually impaired not fully understanding one another and pledged to facilitate societal participation by the visually impaired through a variety of channels, including visually impaired sports, the creation of new professions, and technological innovation.

Donate

We welcome donations from both individuals and organisations. The funds will assist blind football tournaments as well as create innovative solutions for visual impairment.

Apply for a Grant

We provide blind football equipment and funds to organisations that support those living with visual impairment.

Become a Partner

We hope to expand our collaboration with companies and organisations that have diverse expertise to create solutions for visual impairment.

Subscribe to our Newsletter

Be up-to-date on our latest activities and impact, as well as what we hope to achieve in the future.