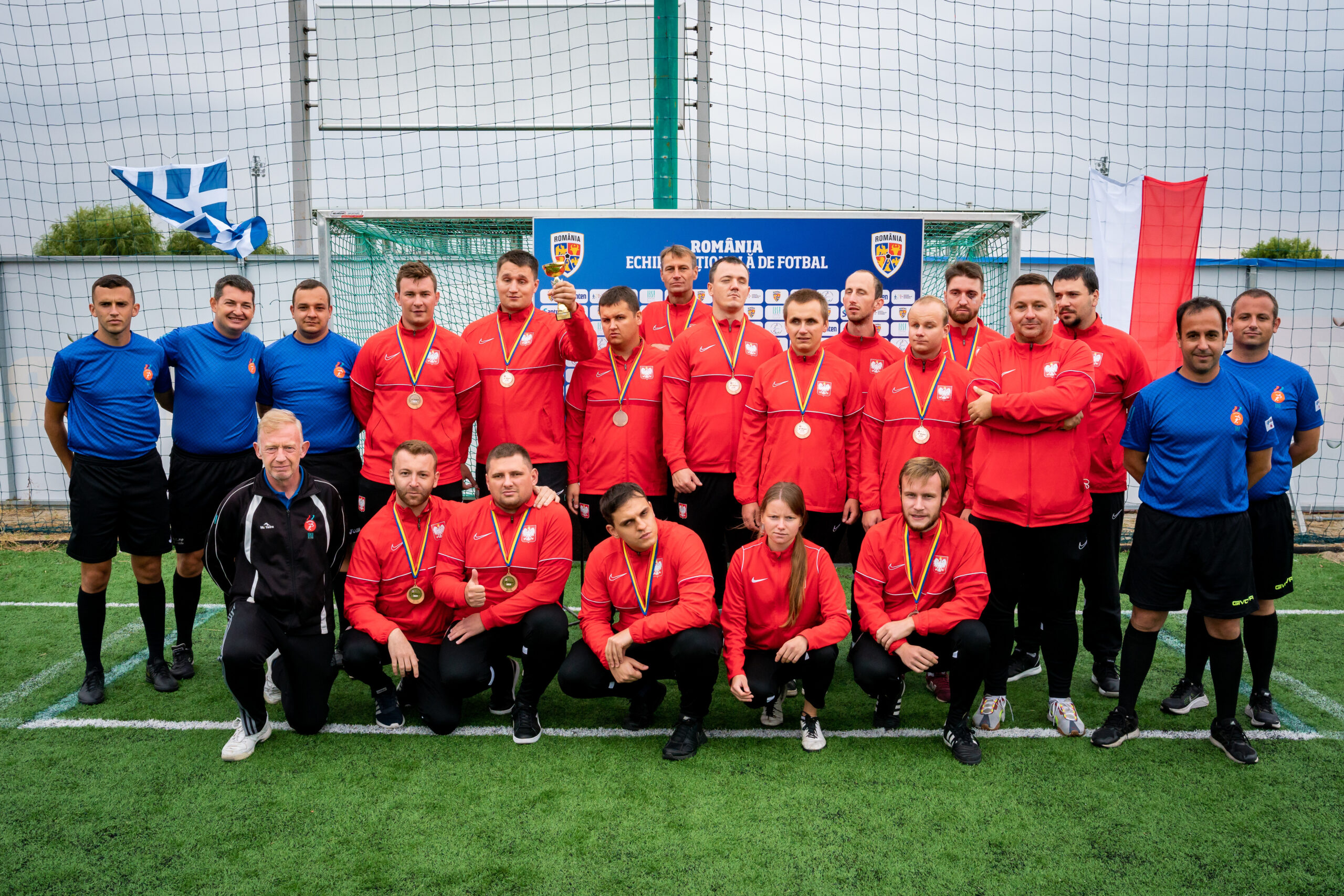 The IBSA Blind Football European Championships Division 2 in Bucharest, Romania, in late September was a new challenge for the IBF Foundation. The quality of the championships, which included countries with a developing level of competition but was also a qualifying event for next year's European Championships Division 1 in Italy,, was improved, as was the sponsorship activation.
The IBF Foundation helped Japanese pharmaceutical company Santen Pharmaceutical Co., Ltd. to become a sponsor of the tournament. The company's logo was visible in four places on the side fence and was also displayed on the backboard for interviews.
With restrictions on travel and other activities due to the new coronavirus, it is true that the activation limited what was possible. However, even under these circumstances, we put our best ideas into practice. The Romanian Country Manager of Santen Pharmaceutical Co., Ltd. was invited to the venue to help build relationships with the tournament organisers and the Romanian blind football team. On short notice, we also asked him to be a presenter at the awards ceremony. We hope that it has been a catalyst for the development of the relationship between Santen Pharmaceutical Co., Ltd and blind football in Romania.
It has also helped to promote understanding of blind football and the visually impaired within Santen Pharmaceutical Co., Ltd., which employs over 4000 people worldwide.
Romania, Albania, Greece and Poland took part in the tournament, which consisted of eight matches over four days. All matches were streamed live on the IBSA YouTube channel live. In the previous competition, only the final was streamed, so with our support, the viewing opportunity was greatly increased. The quality of the local broadcast staff was also good enough to ensure that the opening match was viewed more than 1800 times.
This is the second time the IBF Foundation has supported thea regional IBSA Blind Football tournament, following the IBSA Blind Football Asian Championships 2019. We have shown that we can help in Europe and also in developing categories.