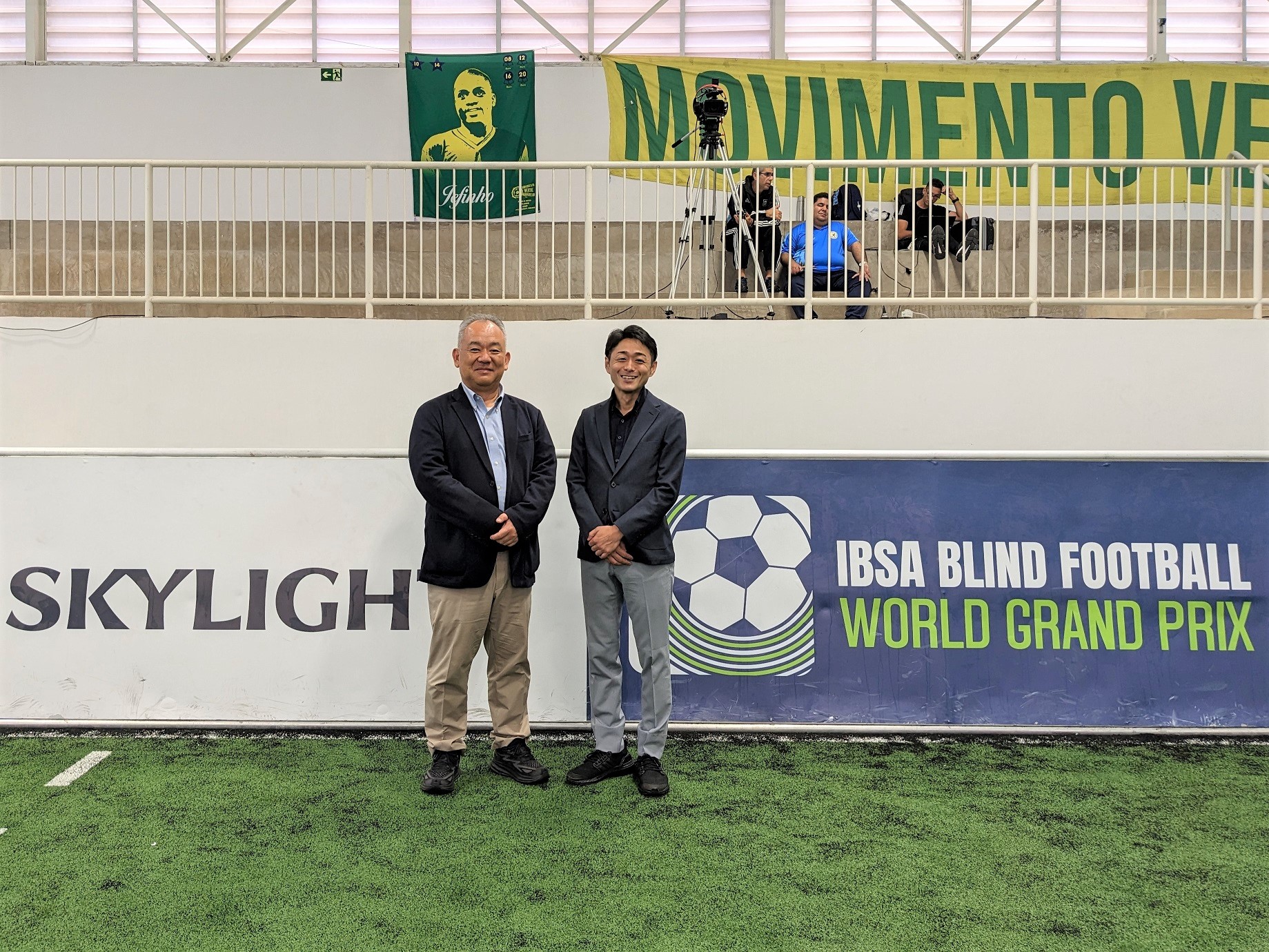 The IBSA Blind Football World Grand Prix 2023 (hereafter WGP) was held from 20-28 May in Sao Paulo, Brazil, and IBF Foundation attracted Skylight Consulting as a sponsor to support this event. The company has subsidiaries in Brazil and elsewhere, providing consulting services in business development and corporate transformation, as well as supporting sports business. It was the only company from outside Brazil to sponsor the WGP this time, providing financial resources for the Local Organising Committee (LOC) and helping to improve the quality of the games.
  The company's logo was displayed on the side fence and on a panel used as a backdrop during interviews, as well as on the video feed and on social networking sites. Toshiki Habutsu, the company's president, was on site from halfway through the tournament until the final day, and was also a presenter at the awards ceremony after the final, presenting the silver medal to Japan, the runners-up.
  The CBDV (Brazil Sports Federation for the Visually Impaired) gave IBF Foundation very high marks for its support, both in terms of practical results in sponsorship and in building the relationship between CBDV and Skylight.
  The WGP was made up of eight teams from Brazil, Argentina, England, France, Italy, Chile, Thailand and Japan, divided into two groups, A and B, to compete in the preliminary league stage. The winner was five-time consecutive Paralympic champions Brazil, but Japan's first official IBSA tournament victory over Argentina in the semi-finals also came as a surprise.
  All matches were streamed in English on the IBSA YouTube channel and in Portuguese on the CBDV YouTube channel, with a total of more than 38,000 views on both channels in the three weeks after the tournament closed. This figure is approximately 1.2 times higher than the 30,000 views for the WGP in Mexico last year. The quality of delivery and play-by-play was also highthanks to CBDV's extensive experience in running international tournaments.