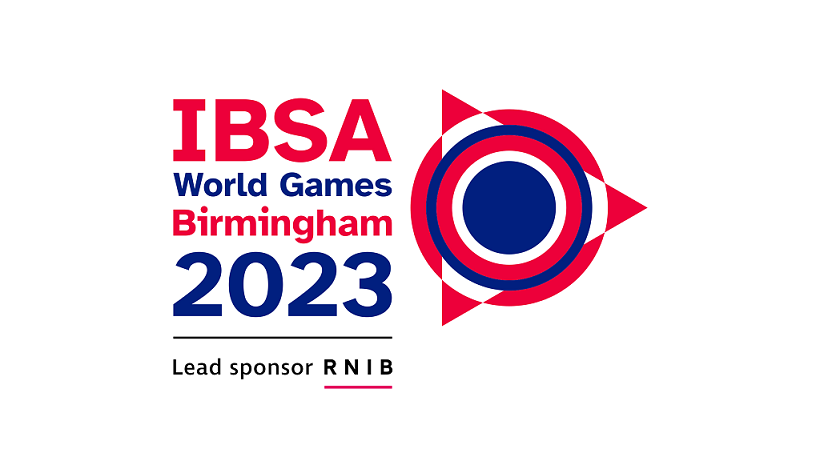 The International Blind Football Foundation has recently signed an agreement with the Local Organising Committee (LOC) of the International Blind Sport Federation (IBSA) World Games 2023 – the world's largest sporting event for blind and partially sighted athletes – which is being held in Birmingham, UK, in August, for tournament sponsorship and international coverage. As a result, all matches in the three football categories of men's and women's blind football and partially sighted football (men's) will be streamed live on the IBSA YouTube Channel and on other sources.
At this year's World Games, the football competitions will be positioned as World Championships. This is the first world championship in women's blind football, with all three categories taking place at the same time. In line with its philosophy of promoting a deeper understanding of visual impairment and addressing vision-related issues by promoting the sport and improving the playing environment, the IBF Foundation has made efforts to secure the distribution of all the women's and partially sighted football matches, as well as the men's World Championships, which are competing for three spots at next year's Paris Paralympic Games. The IBF Foundation will also make use of its international broadcasting rights to coordinate mirrored distribution, the distribution of live coverage in languages ​​other than English through the participating national federations (NFs).
We have also agreed with the LOC to appoint Skylight Consulting Inc. as a Tier 2 sponsor of the Games. Sponsorship of the World Games ranges from Tier 1 to Tier 3, with Tier 2 being the highest level of sponsorship for general corporate sponsors. Skylight Consulting will be the sponsor of the three football categories mainly, including logo display at the blind men's, women's and partially sighted football venues and on internet distribution.
IBF Foundation holds, under an agreement with IBSA, the highest priority negotiation rights for international sponsorship sales and international broadcasting rights for official international football competitions (blind football and partially sighted football), one of the sports under the federation's jurisdiction. By working as an intermediary for sponsorship, IBF Foundation increases the financial resources for tournament management costs and creates an environment that facilitates the realisation of international distribution that leads to the popularisation of the sport and understanding of visual impairment. During international competitions, IBF Foundation also sends staff to work on-site to give advice and support for the management of the competitions.
The 2023 International Blind Sports Federation (IBSA) World Games is the largest high-level international event for athletes with visual impairment, with more than 1150 competitors from 70 nations. Due to take place from 18-27 August 2023, held at the University of Birmingham's Edgbaston campus and nearby regional venues.
For more information: https://www.ibsagames2023.co.uk/
Skylight Consulting Inc. is a business consulting firm established in 2000. The firm has overseas subsidiaries in India, the United States, Brazil, Kenya, and Vietnam. In addition to providing consulting services for business development and corporate reform, the company also focuses on supporting businesses involved in sports. The company's vision is "Create Bright Future Together."