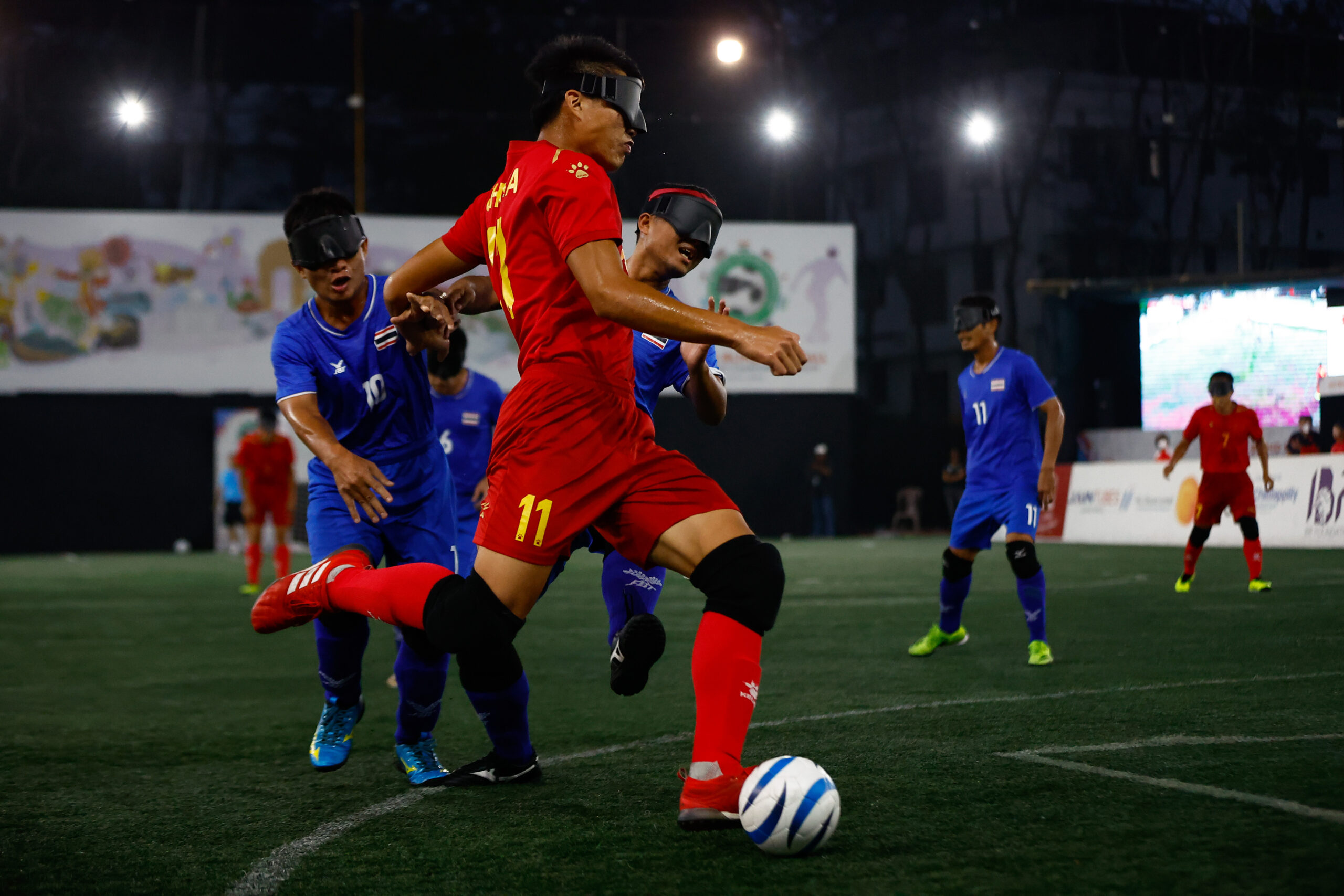 The 2022 IBSA Blind Football Asia/Oceania Championships took place from 9-20 November in Kochi, India. The Indian Blind Football Federation organised IBSA's international tournament in the region for the first time. Ten teams – China, Thailand, Japan, Iran, South Korea, Malaysia, Kazakhstan, Uzbekistan, Australia and India – participated in the men's' tournament and the first women's match of the championship between Japan and India was also played.
Although it may have been a difficult task for the Local Organising Committee (LOC), our support, not only in terms of finances but also in terms of staff with expertise, was appreciated as very important.
IBF Foundation worked strategically with four themes. These were communication with the LOC, improving and homogenising the quality of competitions, local enlightenment and leveraging the media to raise awareness of blind football.
Communication with the LOC was conducted through online meetings and other means for about three months prior to the tournament, teaching them what they needed to prepare and checking and advising on the progress of their preparations. However, there were some difficulties. There was a gap in awareness between the LOC and us regarding the display of sponsors logos. As a local company broadcast blind football for the first time, there were some problems that were difficult to predict in advance and even our staff could not easily solve them.
In terms of local enlightenment, the LOC contacted and invited the State Governor and local schools for the blind. IBF Foundation staff conducted workshops for understanding visually impaired people with local college students who volunteered at the venue. The fact that the tournament was reported in as many as 30 newspapers and two television stations in India, as well as in many other web media, had a significant impact in terms of publicising blind football.
For the live streaming, we contributed material from our knowledge of previous international competitions and also provided them with blind football-specific commentary expertise. The total number of viewers at the end of the competition's live coverage exceeded 38,000 throughout the world, much higher than in the previous championships in 2019.