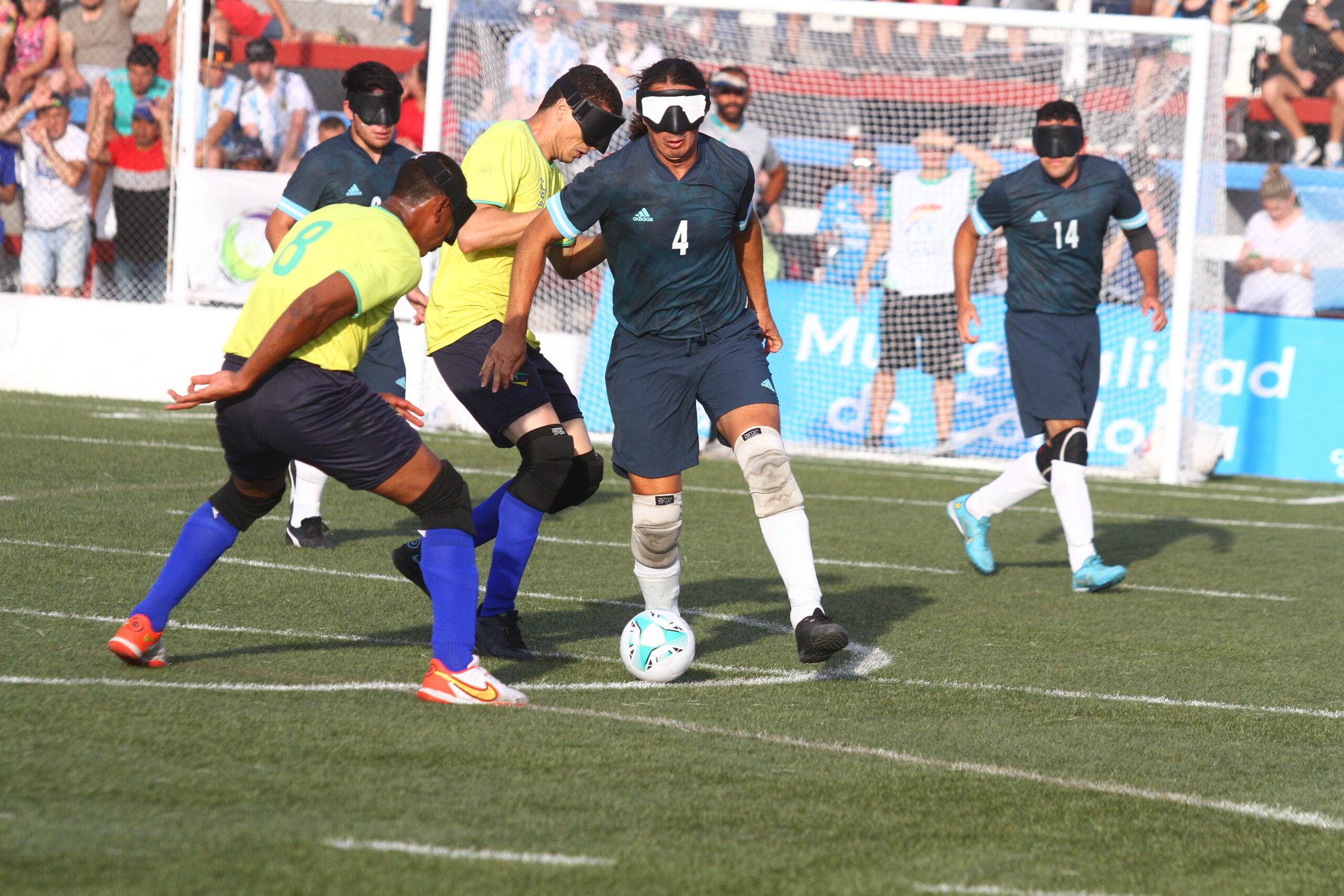 The 2022 IBSA Blind Football American Championships took place from 23-28 October in Cordoba, Argentina. The host country, Brazil, Chile, Colombia, Mexico and Peru took part, fighting for the title of American champions and the right to participate in the 2023 World Championships, with Argentina defeating Brazil in the final after a penalty shoot-out to become the new champions. IBF Foundation played a part in the success of the competition following discussions with the organising committee before the championships to improve the quality of the live streaming of all matches; as a result, by the end of the championships, we had successfully received over 230,000 PVs.
IBF Foundation also provided financial support which covered a large part of the cost of the live streaming. The difference between our support this time and in the past is that we shared guidelines for live streaming and commentators with the local organising committee in advance and met the streaming team and commentators prior to the event to outline best practices in broadcasting blind football. Thanks to our assistance, the broadcast team had a clear idea of what was expected of them from the very beginning of the event. This is because in 2022 we had sent staff to the European Championships in Italy and the World Grand Prix in Mexico, where we were able to build up our expertise. Our mission is to keep the quality of the competition at a high level in order to engage a large number of people, and we work towards this goal and believe that it is essential to define the standards and systemise how to reach them.
Thanks to IBF Foundation support, live feeds were provided in English and Spanish, with all countries, except Mexico but including Brazil, choosing to share the links to the live stream with Spanish commentary. This time, we had five streaming channels such as IBSA Youtube, FADeC Youtube, DEPORTV Youtube, DEPORTV Facebook, and 2022 WGP Youtube. The total number of PVs for all 18 matches distributed was 230,338.
The two IBF Foundation staff members working on-site at the championships not only provided live streaming, but also offered advice and cooperation on various aspects of the operation. Thanks to the IBSA Technical Delegate, we were also given the chance to address the technical meeting and we had the opportunity to present IBF Foundation's role and work to the women's camp participants.