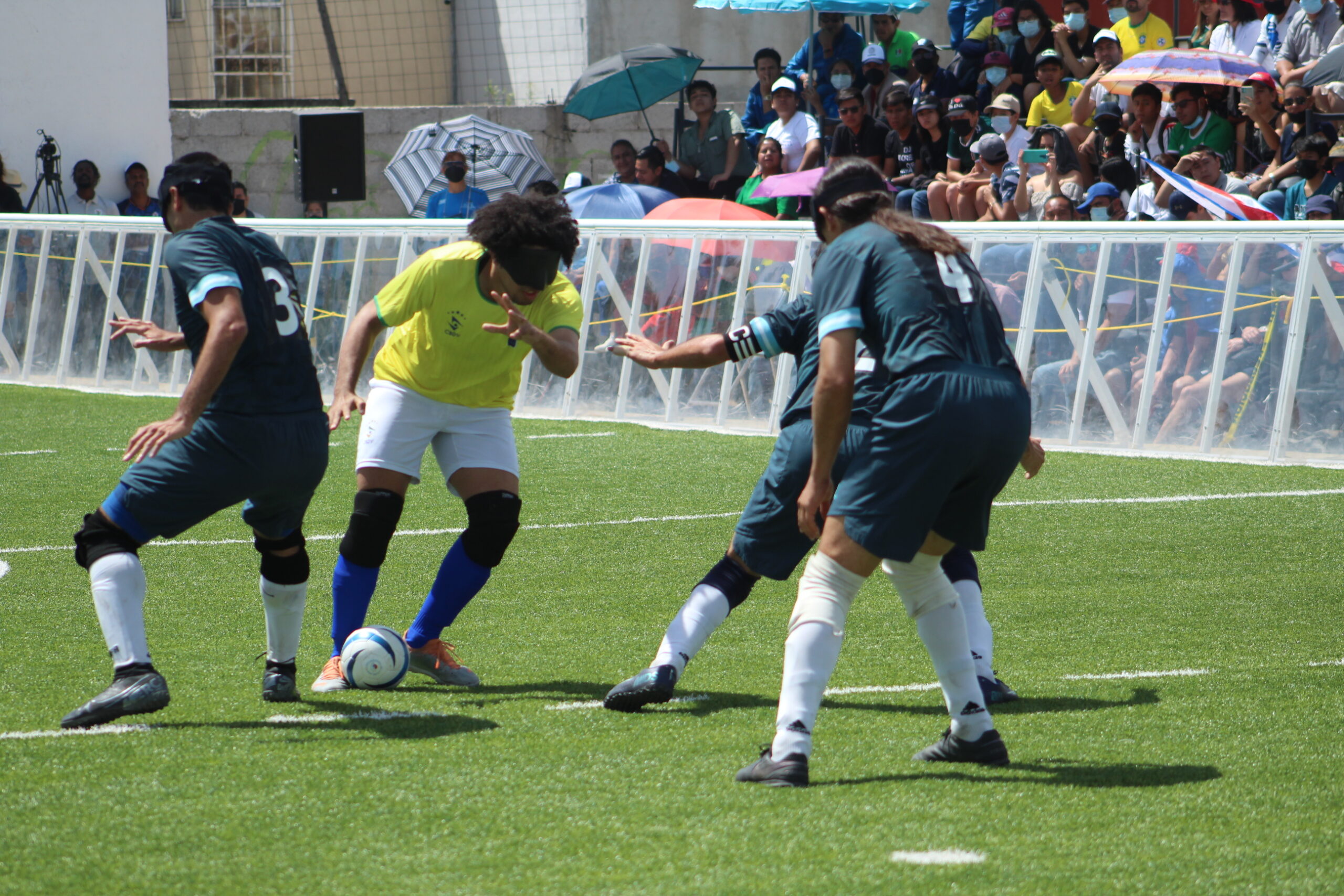 IBF Foundation successfully improved the quality of the live feed in two languages – Spanish and English – at the IBSA Blind Football World Grand Prix Puebla 2022 last August. Five teams – Brazil, Argentina, Mexico, Costa Rica and India – participated in the tournament, which was held from 2-7 August 2022 in Puebla, Mexico, with Brazil competing in and winning the event for the first time.
There were difficulties with the short preparation period, as the Mexican Federation of Sports for the Blind and Visually Impaired had to host the event at short notice, after a change from the originally planned host organization. However, IBF Foundation was able to hold weekly meetings with the local organizing committee (LOC) before the competition to check and give instructions on camera positions, computer graphics and logos to be aired, among other areas.
Moreover, our staff, who arrived on site before the tournament, also trained the English- and Spanish-language play-by-play commentators respectively on the competition rules and blind football and disability terminology to make them easier for viewers to understand. This was made possible by having staff who were familiar with the competition and also understood both English and Spanish. The media has a huge influence, and we believe that when commentators have a deeper understanding of the competition and are able to communicate effectively, it changes the general audience's understanding, which in turn leads to more interest in the visually impaired.
A stream with English commentary was provided on the IBSA YouTube channel while Spanish commentary was available on the official LOC YouTube channel. At the end of the competition, the combined figure for both channels was 30,386 views. Our staff monitored the footage during the live feed and worked with members of the organizing committee to resolve any problems that arose. The LOC also commented that the quality of the broadcast and live feed was better than originally expected thanks to IBF Foundation support.
Thanks to the hard work of the LOC's communications staff, many media outlets covered the event and a wide range of articles appeared in a total of 47 media, including newspapers and websites, mainly in the national media of the competing teams.