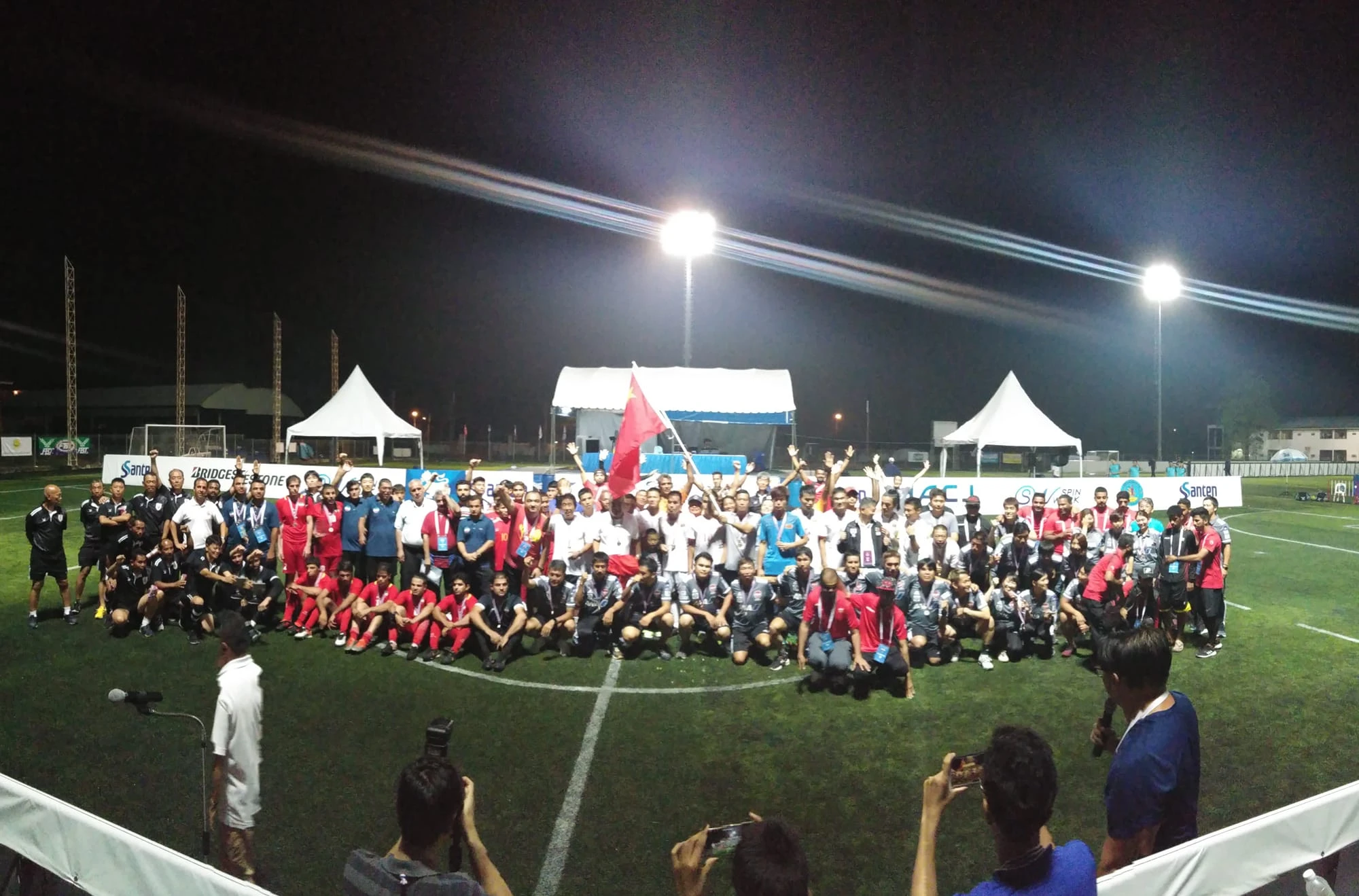 As the first achievement, broadcasting, financial support and sponsorship activations at IBSA Football Asian Championships 2019
IBF Foundation sent staff to IBSA Blind Football Asian Championships 2019, Pattaya, Thailand, last September, and it was the first time for IBF Foundation to have the responsibility to broadcast through the internet, support financially to LOC (Local Organizing Committee), and activate sponsorships at an international competition. These brought about a variety of benefits to IBSA, LOC and sponsors. Our achievements had been received favourably among them. These are directly related to IBF Foundation´s motto "Overcome disability with blind football".
IBSA and IBF Foundation agree on the importance of having a deep cooperation with each other in order to help in the development of blind football in future. During the past IBSA Blind Football Asian Championships 2019 in Pattaya, IBF Foundation took part as a collaboration partner as a feasibility study. This feasibility study was focus mainly in the present and future on broadcasting and sponsorship possibilities.
For LOC, IBF Foundation got important sponsors to support part of the expenses that a championship implies. IBF Foundation not only got local sponsors but also international companies which financially collaborated with the LOC. In addition, LOC received financial and knowledge support to organize matches broadcasting. Broadcasting, professional photographer and commentator (in English) were organized and paid by IBF Foundation. Preparation of all the items related to streaming is difficult and expensive. IBF Foundation participation was essential to present a solution (to LOC and to IBSA) to solve this matter. Total views through IBSA YouTube channel and LOC Facebook page were 71,001 times.
As we announced last September, a sponsorship agreement for IBSA Blind Football Asian Championships 2019 has been concluded between three parties: Santen Pharmaceutical Co., Ltd., the International Blind Football Foundation and the NPO Japan Blind Football Association. Santen not only collaborated financially but also with employees who participated as volunteers in different roles. The participants felt that it was a great experience and a unique opportunity to gain a wonderful life experience.
These are directly related to IBF Foundation´s motto "Overcome disability with blind football". For this case, we took measures including collaboration with partners and conducting activities as a major operator. IBF Foundation decides to work hard to make more similar cases for the future of blind football.