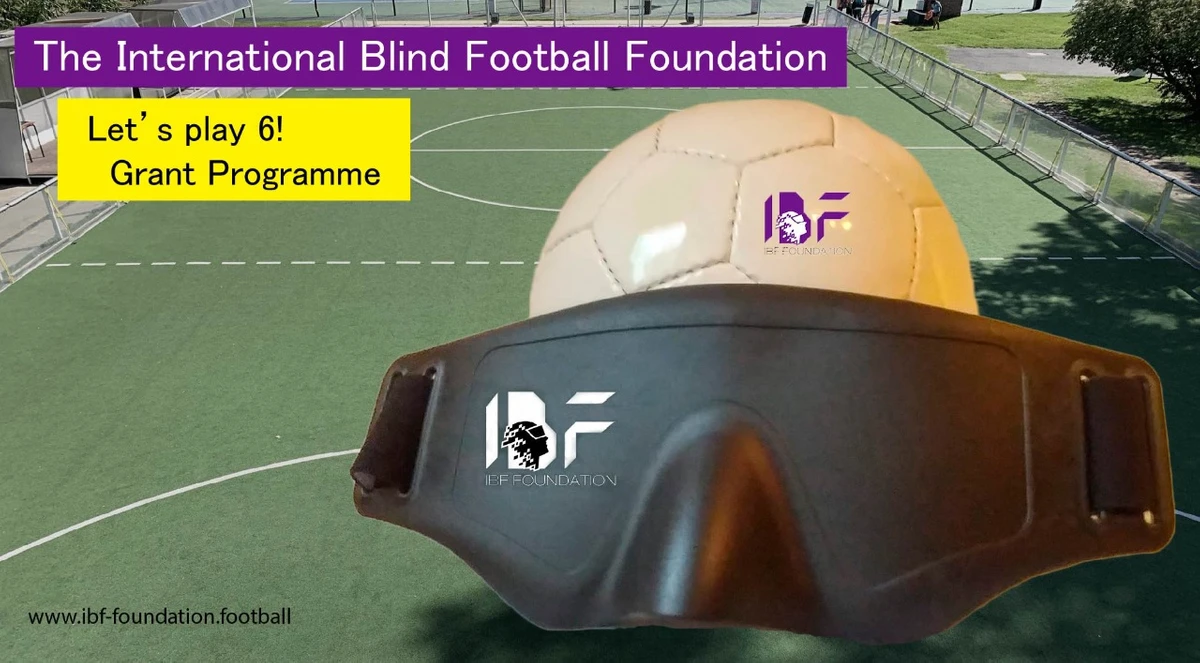 IBF Foundation launched its "Let's Play 6!" grant scheme this month, following similar opportunities in June and October this year. The goals of this project are to help new interested organisations in blind football to start developing the sport, and to assist organisations which have just initiated development in blind football.
This programme was first run in January 2021. The applicants were a little more diverse. We have also had many positive reports from the organisations that have received equipment to date. Every time we read those reports, we believe that there are still many groups around the world that can be transformed by harnessing the value of blind football. (Click on this link to read the reports of previous Let's Play! programmes).
IBF Foundation will donate balls, non-official eyemasks and IBSA-approved eyemasks to organisations whose proposals are accepted, at no cost of buying or shipping to them. Projects focusing on youth development (male and female, under 23) and women's blind football are particularly welcome. In view of the objectives, organisations applying to the programme for the first time are given higher priority.
The following types of organisations are eligible to participate in this call for project proposals:
• Blind football teams/clubs.
• Schools for blind people.
• Organizations of and for visually impaired people.
• National Blind Sports Federations (NFs).
• National Paralympic Committees (NPCs).
• National Football Associations.
• Non-Governmental Organizations (NGOs).
The call for project proposals is open from December 7th, 2022, until December 31st, 2022, at 9am (JST). During this period, the IBF Foundation team will be available to answer questions related to the grant and your application. Successful applicants will be informed no later than January 23rd, 2023, at 9 am (JST) and the equipment will be purchased by February 21st, 2023.
If you are interested in applying, please check out the information page below.